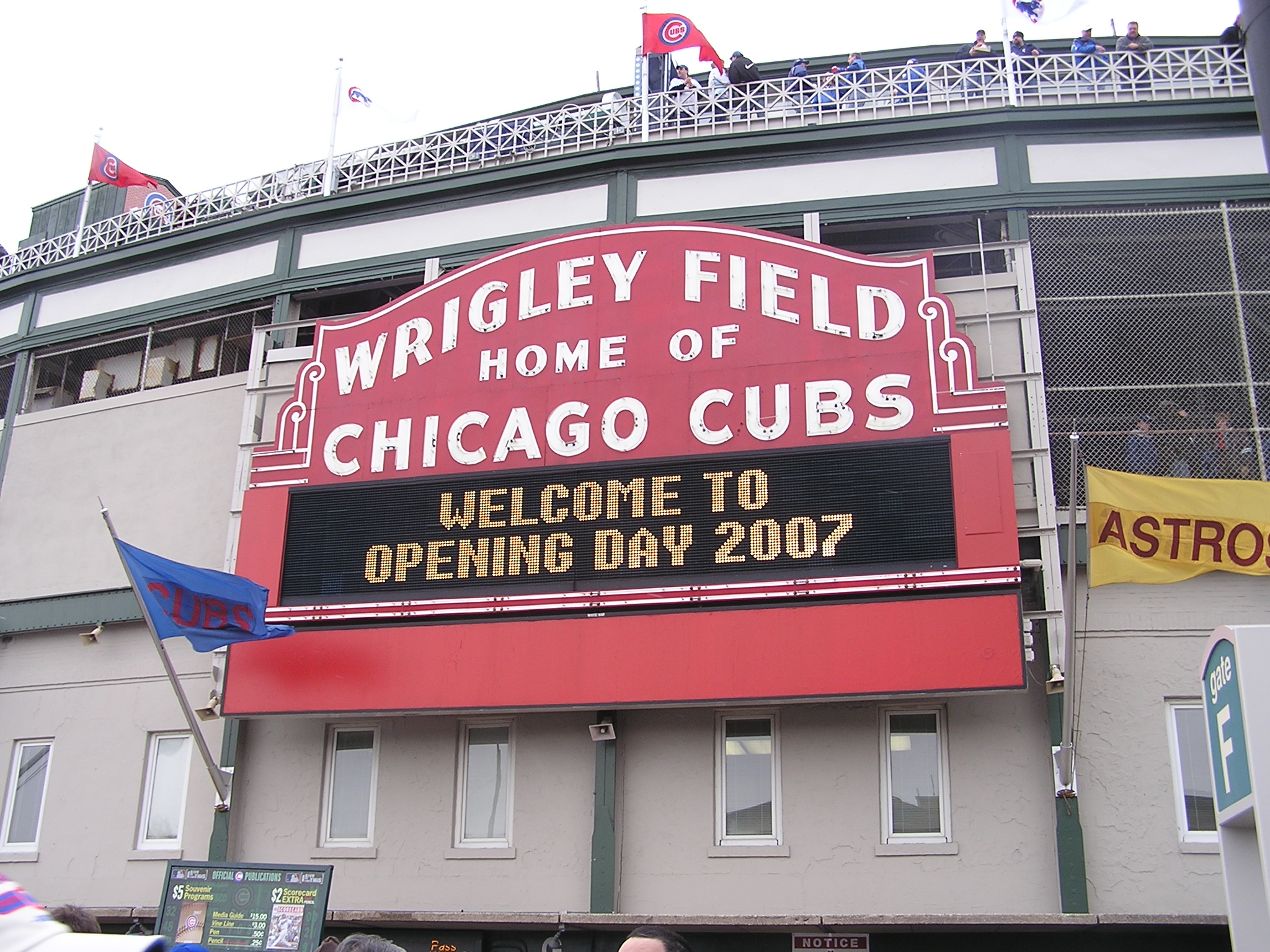 TEAM ::: CHICAGO CUBS
LOCATION ::: CHICAGO, ILLINOIS
MY FIRST GAME ::: AUGUST 13, 1990
OPPONENT ::: HOUSTON ASTROS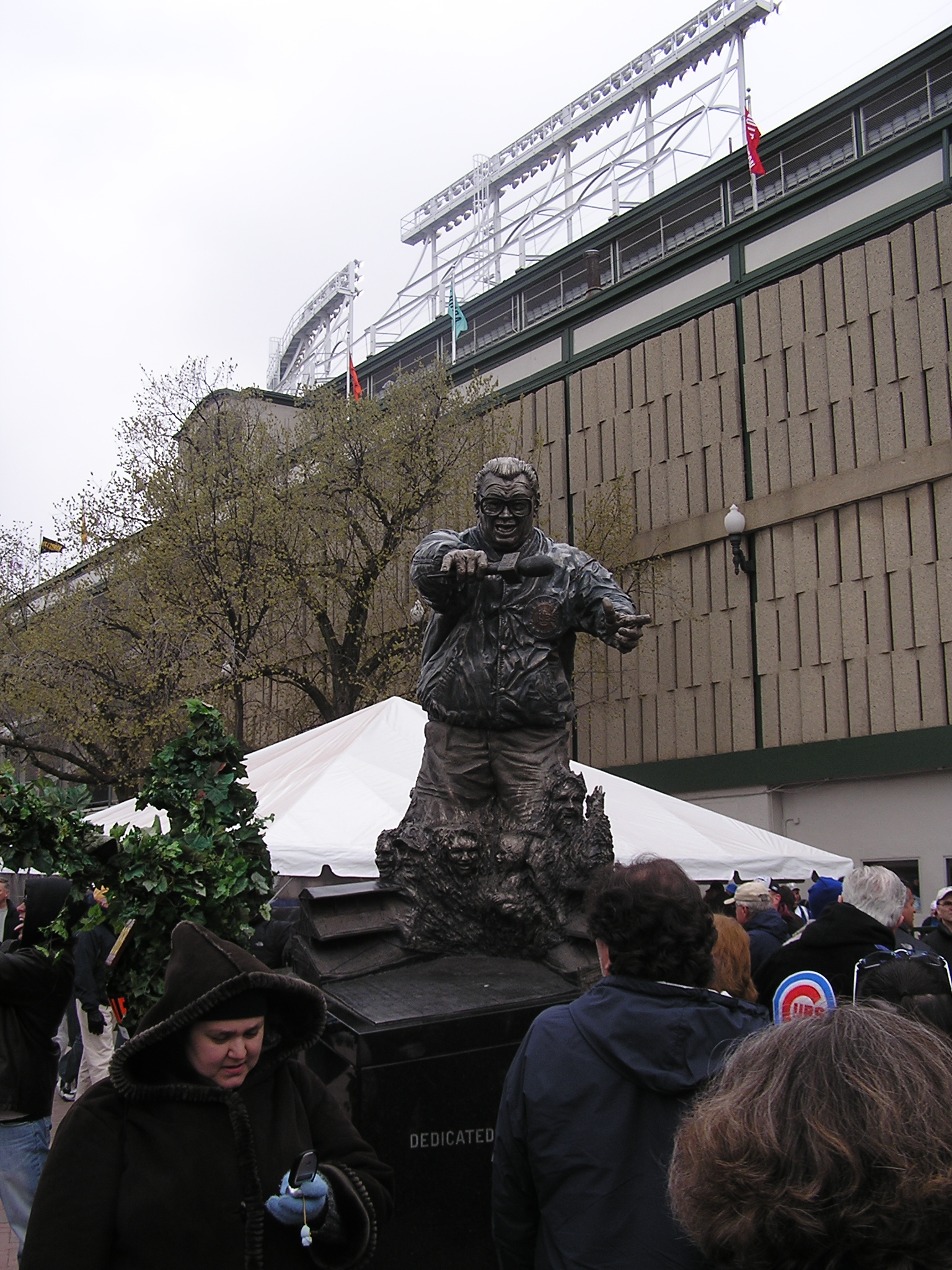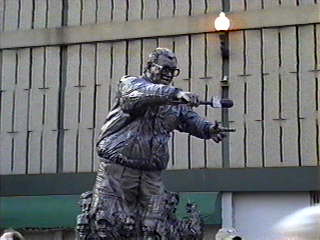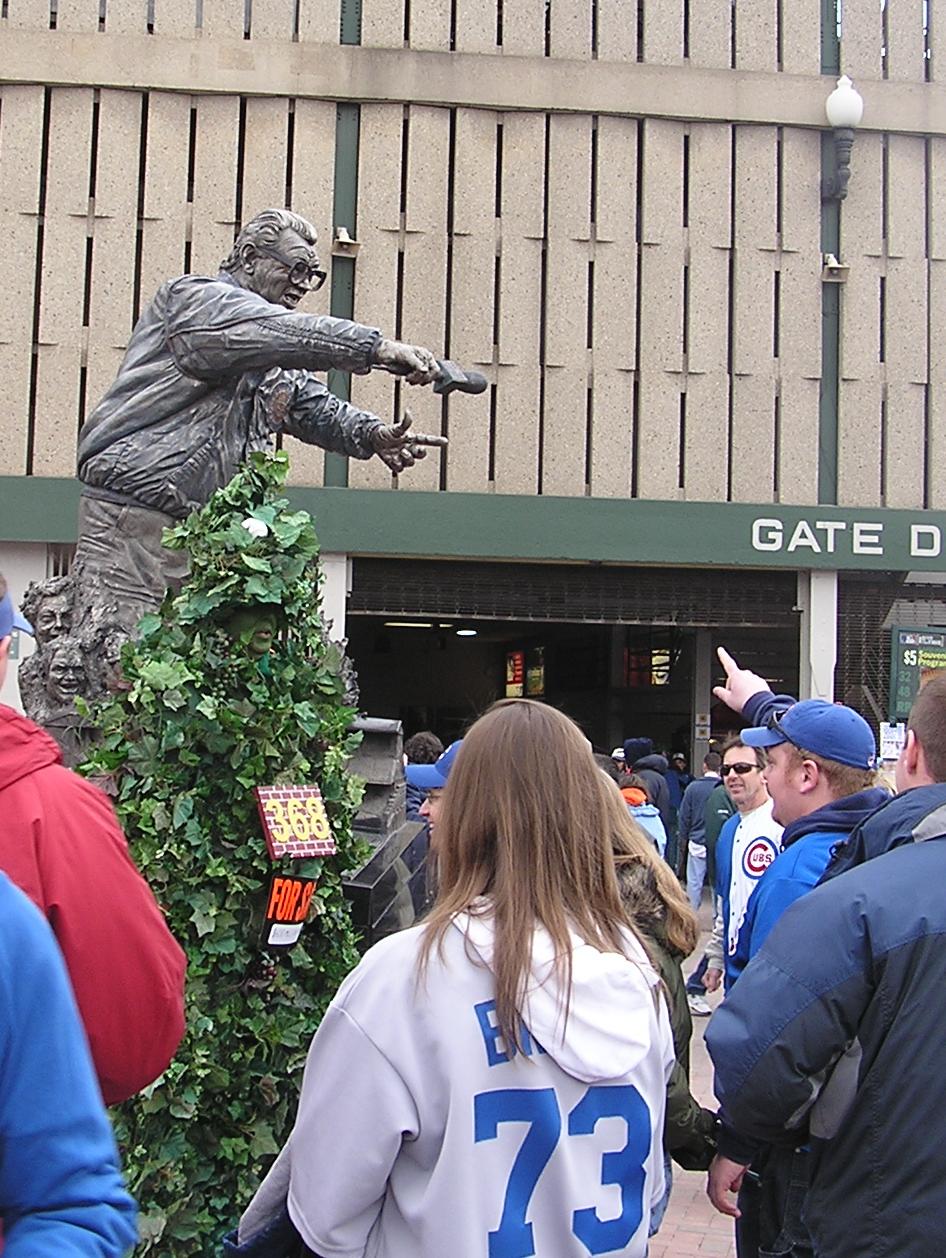 RATINGS
BALLFIELD ::: A+
SCOREBOARD ::: B
FOOD ::: B
FACILITIES ::: C-
MLB STADIUM RANK ::: 3 OF 44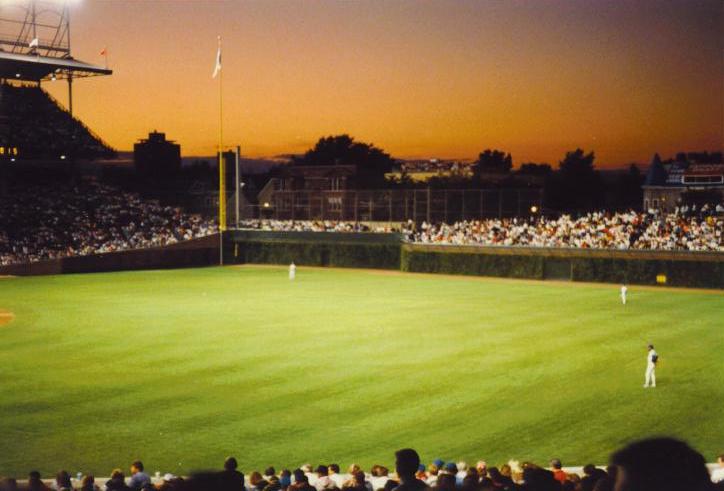 MY TAKE ON THE PARK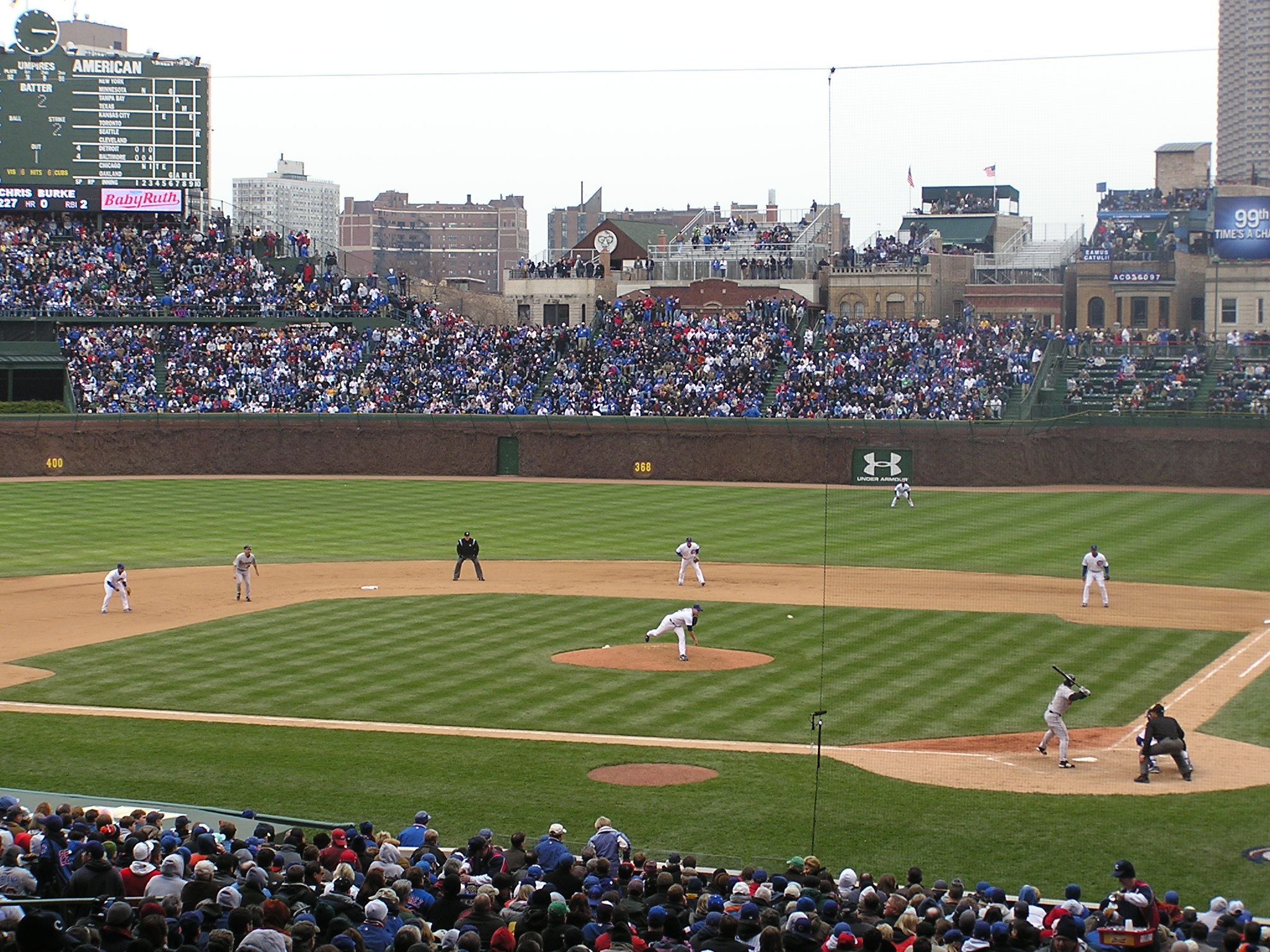 So much has changed over the past 25 years at Wrigley Field, with major changes over the past three years. Added to the park is a video board and new bleachers as well as other features designed to "enhance the fan experience." I've always enjoyed the park but now I feel I need to go back to see what I've been missing. The pictures on this page span from 1990 – 2010 so missing will be the new video board. Many people still don't like the lights so you can see that historically, people have been able to adapt to changes at Wrigley.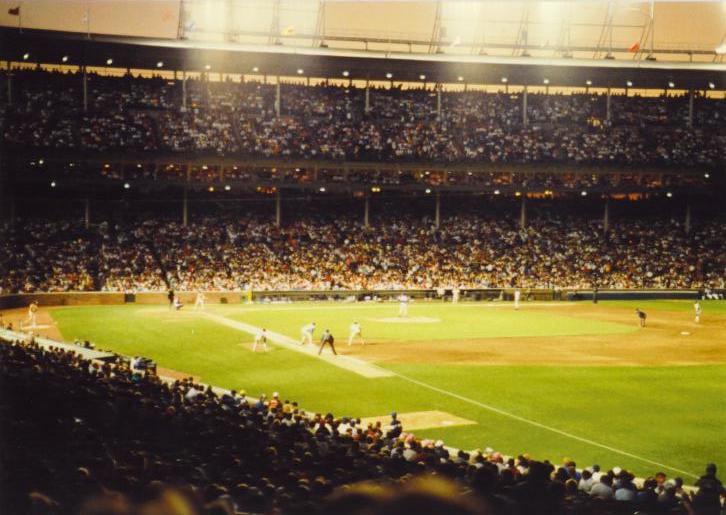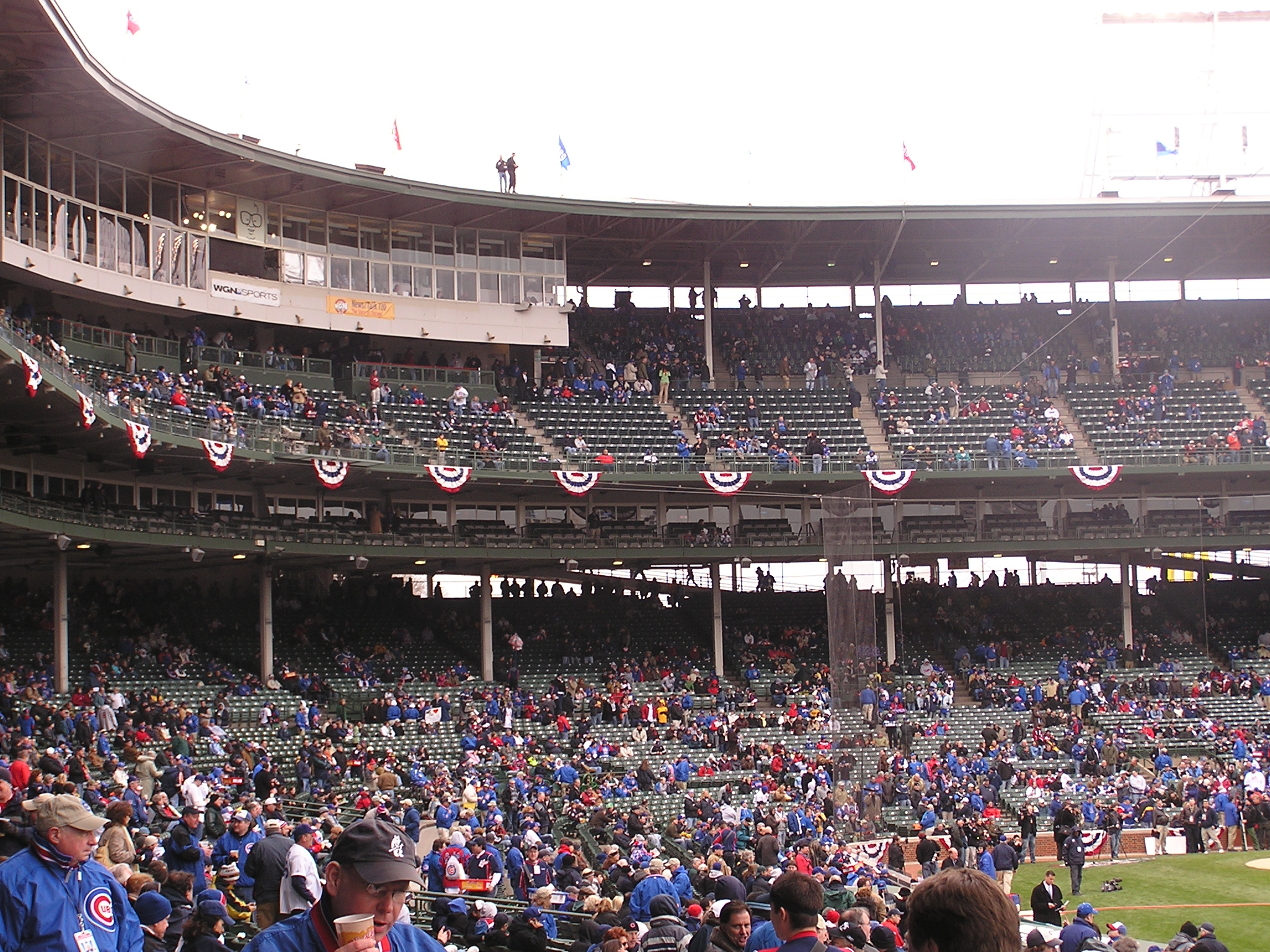 From the time you get off the El at Addison Street, Wrigleyville is filled with atmosphere. The famous marquee advising fans of the day's opponent to the statues outside of the park, there is electricity around the park that you just don't feel at many other parks. Inside, the ivy on the outfield wall, the meticulously manicured emerald green playing field and the soothing organ music all make for an enjoyable and memorable experience at the ballpark.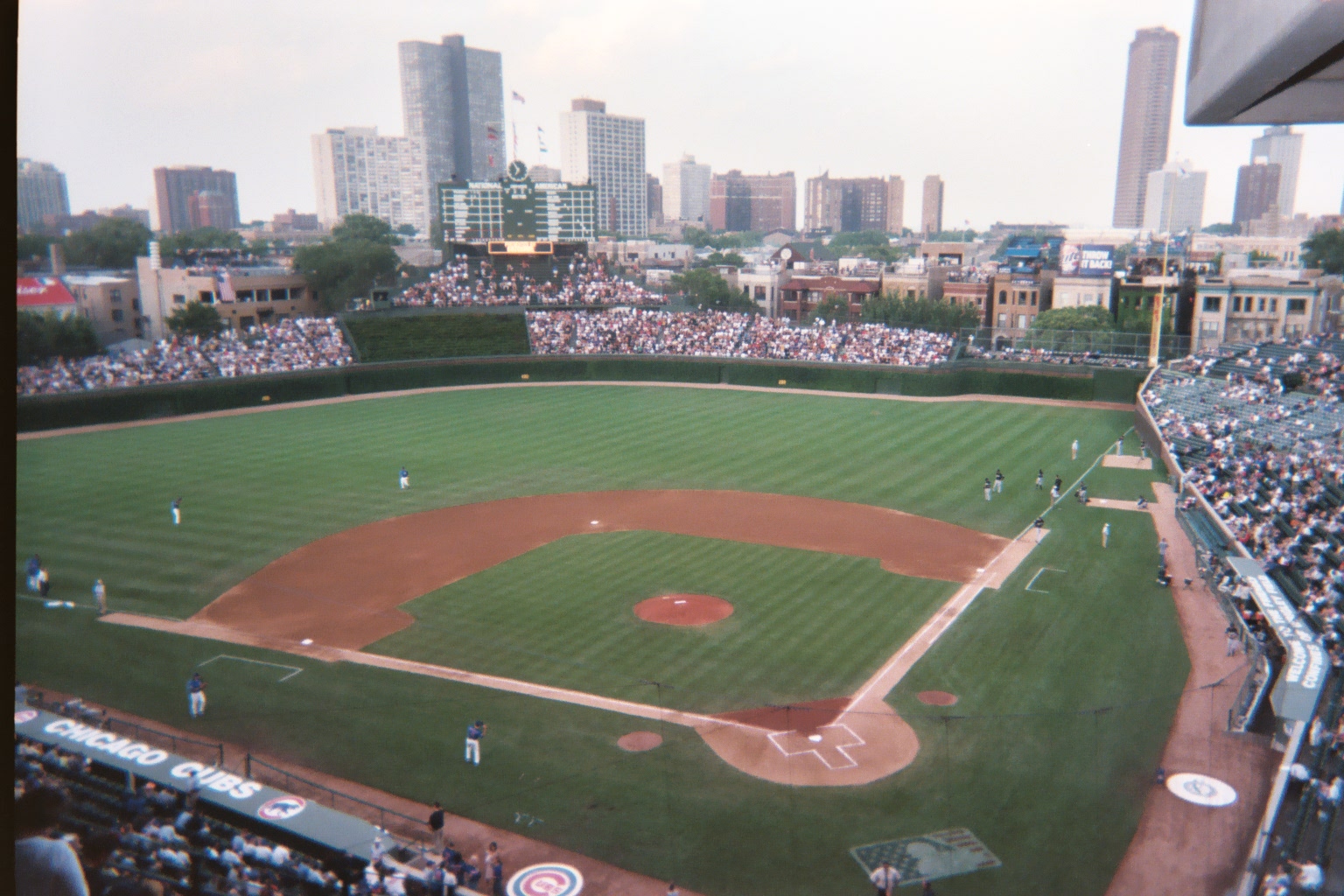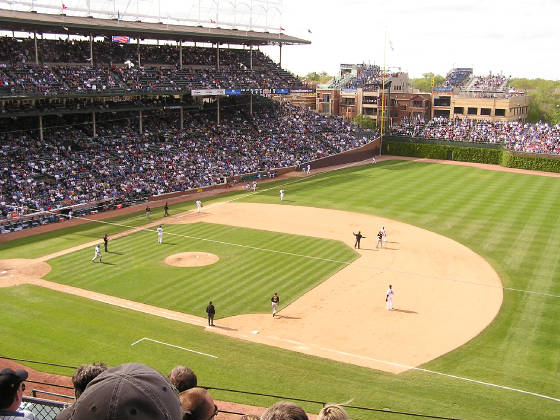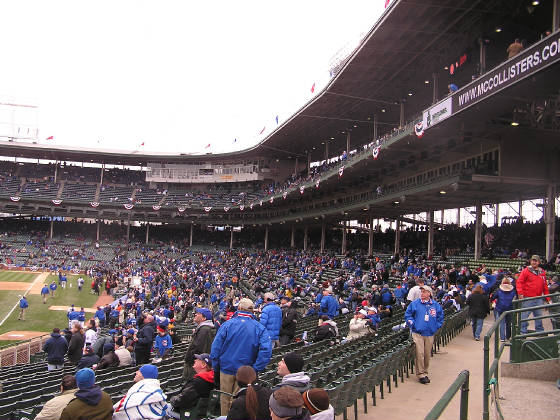 High atop the bleachers is the hand operated scoreboard where the National League standings fly above and the pitches are recorded faster than in any other park. Yes, if you watch the board you will see the count change, but try to watch the pitch and catch the board, the count is already updated. I've always enjoyed all of the line scores which are updated for all games. Especially for a Tuesday afternoon game where all of the games show in diagonal letters "NITE GAME.". With all scoreboards in baseball going to what seems like a standard format, Wrigley's is unique and the best in the business.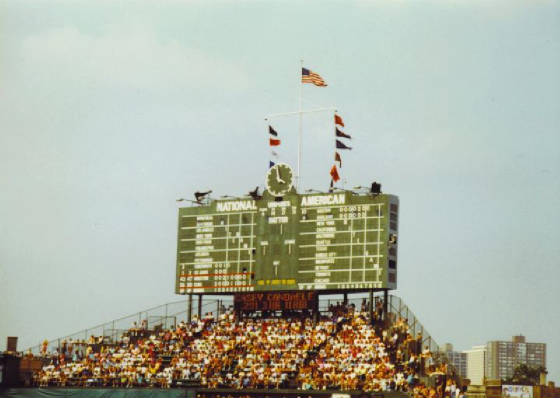 A quick note on attending a nite game at Wrigley, don't be fooled by the heat in the afternoon. A 90 degree afternoon can quickly turn onto a 50 degree night. Dress accordingly.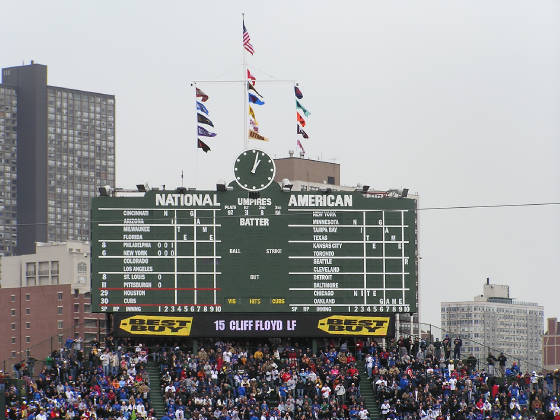 Of the 44 Major League Ballparks I've traveled to, Wrigley is the one park where I have a very strong opinion on what time of day you attend the game. For a 1:20 start, I rank Wrigley 3rd ahead of Camden Yards, which has all of the modern amenities but it is just not Wrigley. I've never seen a grandmother teaching her grandsons to keep score at a game in Baltimore. I rank Wrigley behind the old Comiskey Park. Chicago is such a great place to see a game but seeing a game at the old place on the South Side was just much more fun. For a night game, Wrigley attracts a late arriving crowd more concerned with being seen at the game than watching the game. Of the current parks, Wrigley is second only to Kansas City. For a night game, the atmosphere at Wrigley crumbles as I've experienced people at the night games more involved with talking on their phones and being seen rather than watching the game.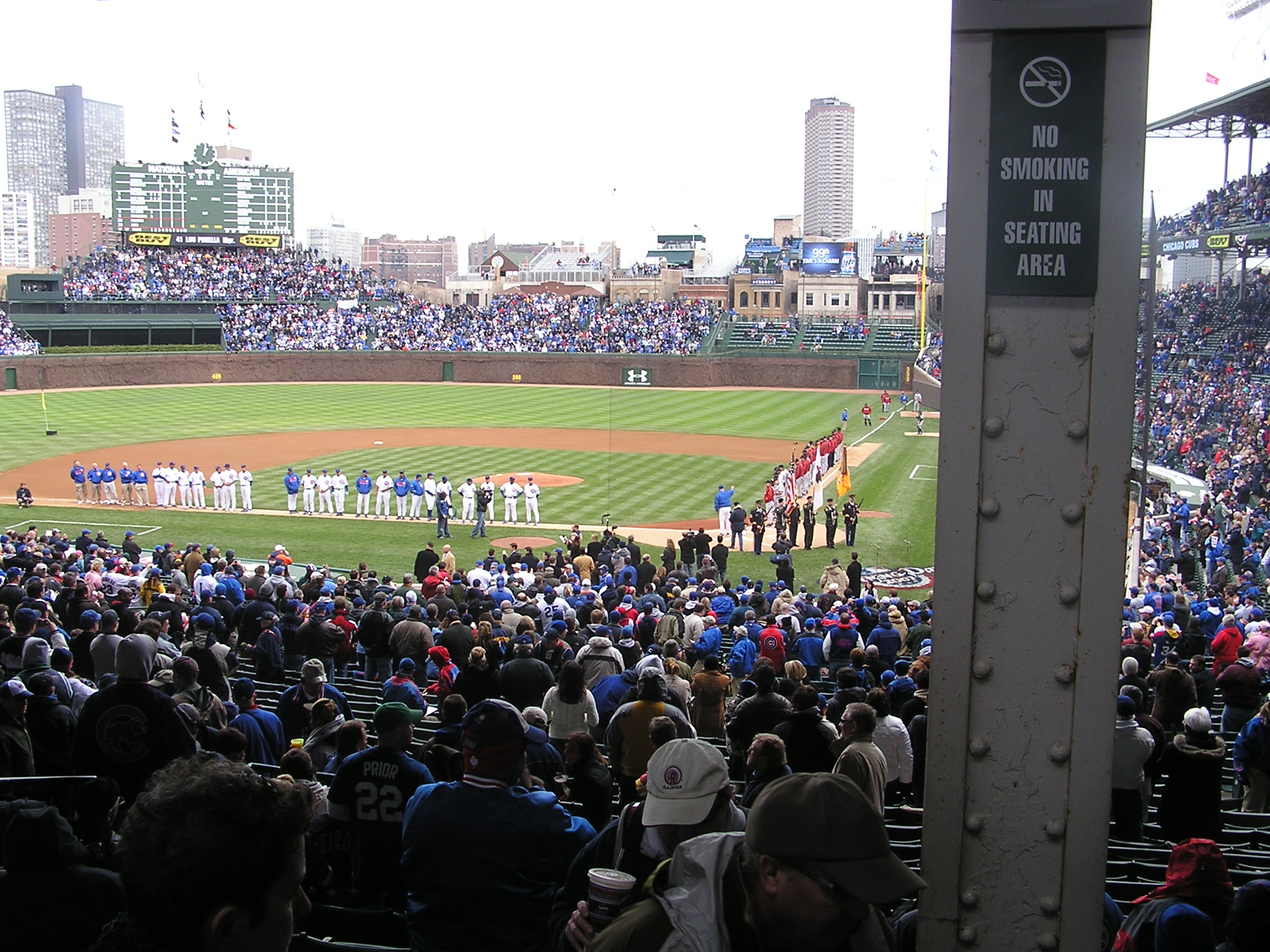 LINE UPS
HOUSTON ASTROS MANAGER :::
18 ART HOWE

CHICAGO CUBS MANAGER :::
4 DON ZIMMER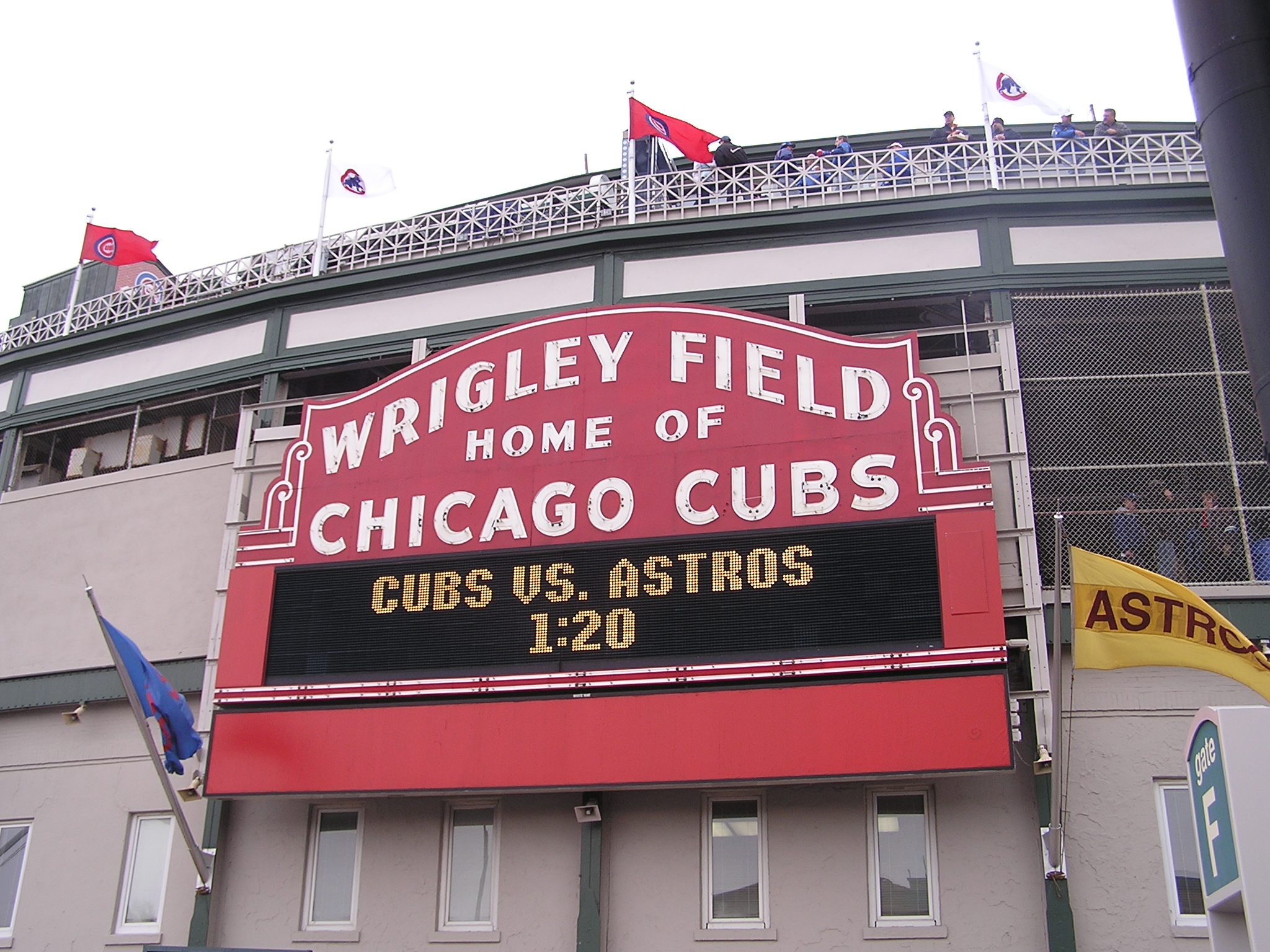 HOUSTON ASTROS
15 Eric Yelding cf
19 Bill Doran 2b
7 Craig Biggio c
11 Ken Caminiti 3b
16 Rafael Ramirez ss
22 Mark Davidson rf
24 Franklin Stubbs 1b
1 Casey Candaele lf
51 Mark Portugal p / WP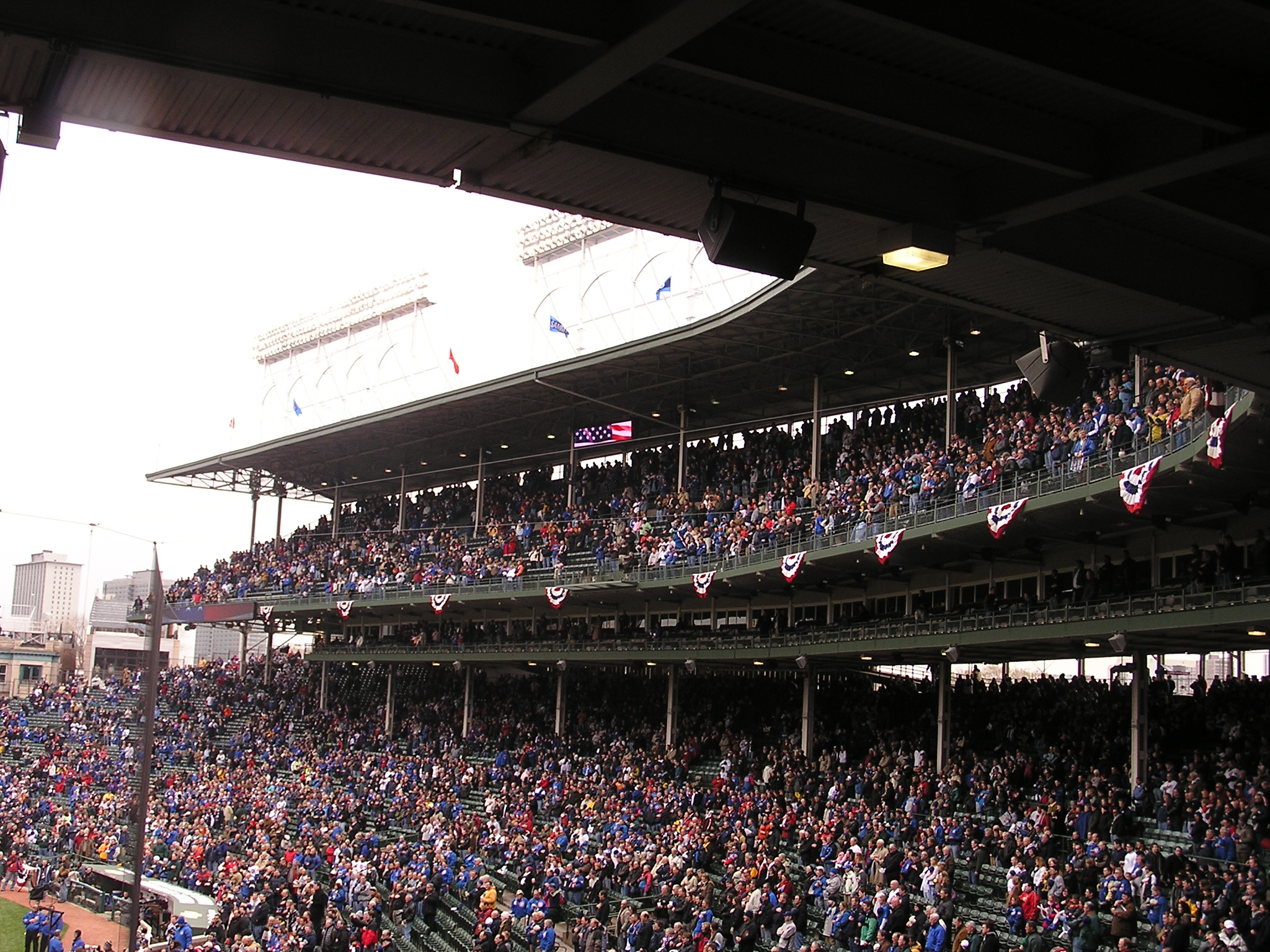 CHICAGO CUBS
29 Doug Dascenzo cf
23 Ryne Sandberg 2b
17 Mark Grace 1b
8 Andre Dawson rf
30 Dave Clark lf
11 Luis Salazar 3b
12 Shawon Dunston ss
7 Joe Girardi c
31 Lance Dickson p / LP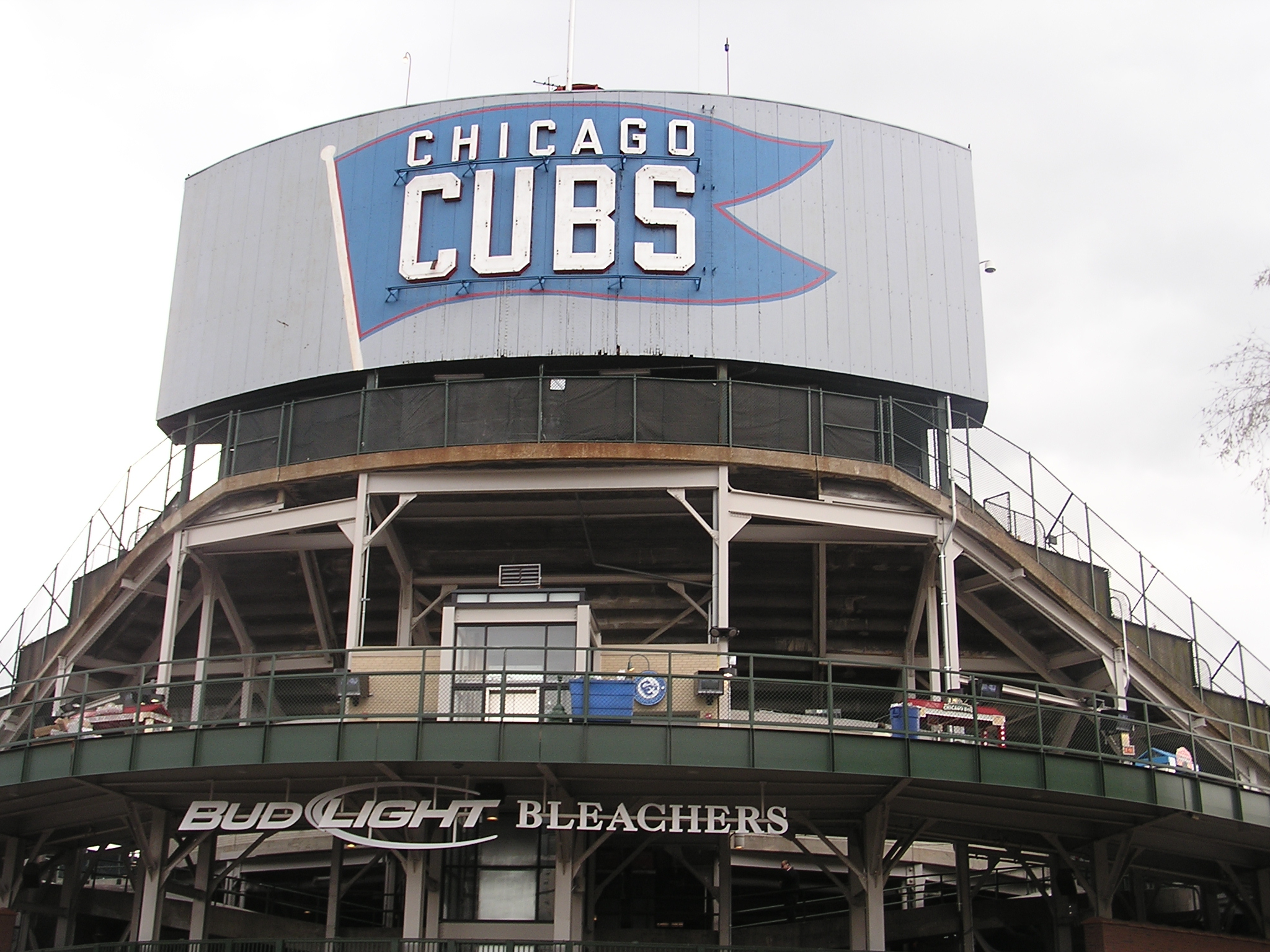 ASTROS 030 103 000 7 12 0
C U B S 100 000 100 2 9 1

TIME ::: 2:28
ATTENDANCE ::: 34,087
WEATHER ::: HOT TO COOL
WIND ::: BLOWING IN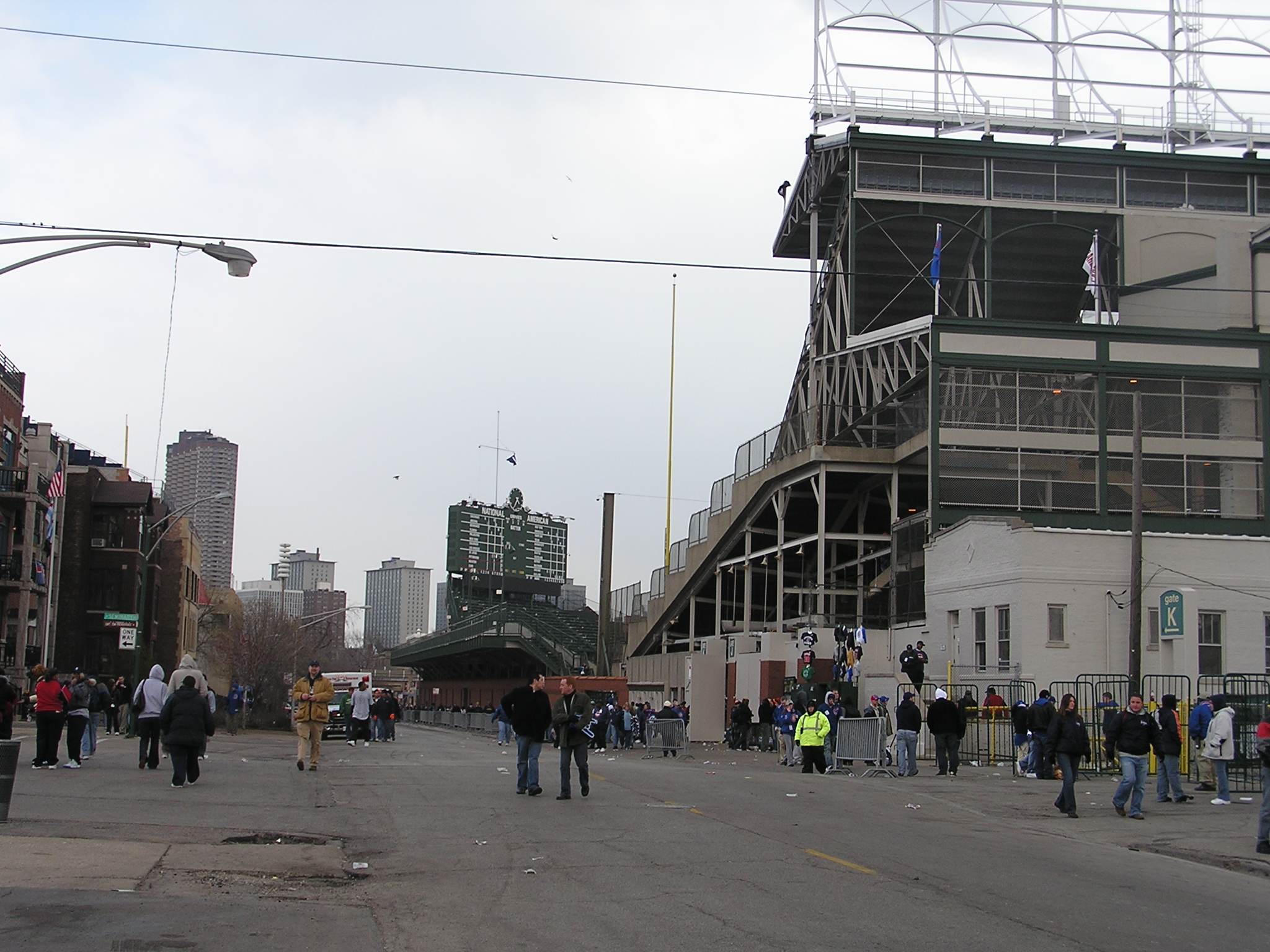 SEND ME AN E-MAIL

LINKS
The Official web site of the Chicago Cubs
A travel guide around Wrigley from MSN
Great Chicago Dogs - Superdawg Drive - In
Chicago style pizza - Lou Malnati's
Chicago weather from WEATHER.com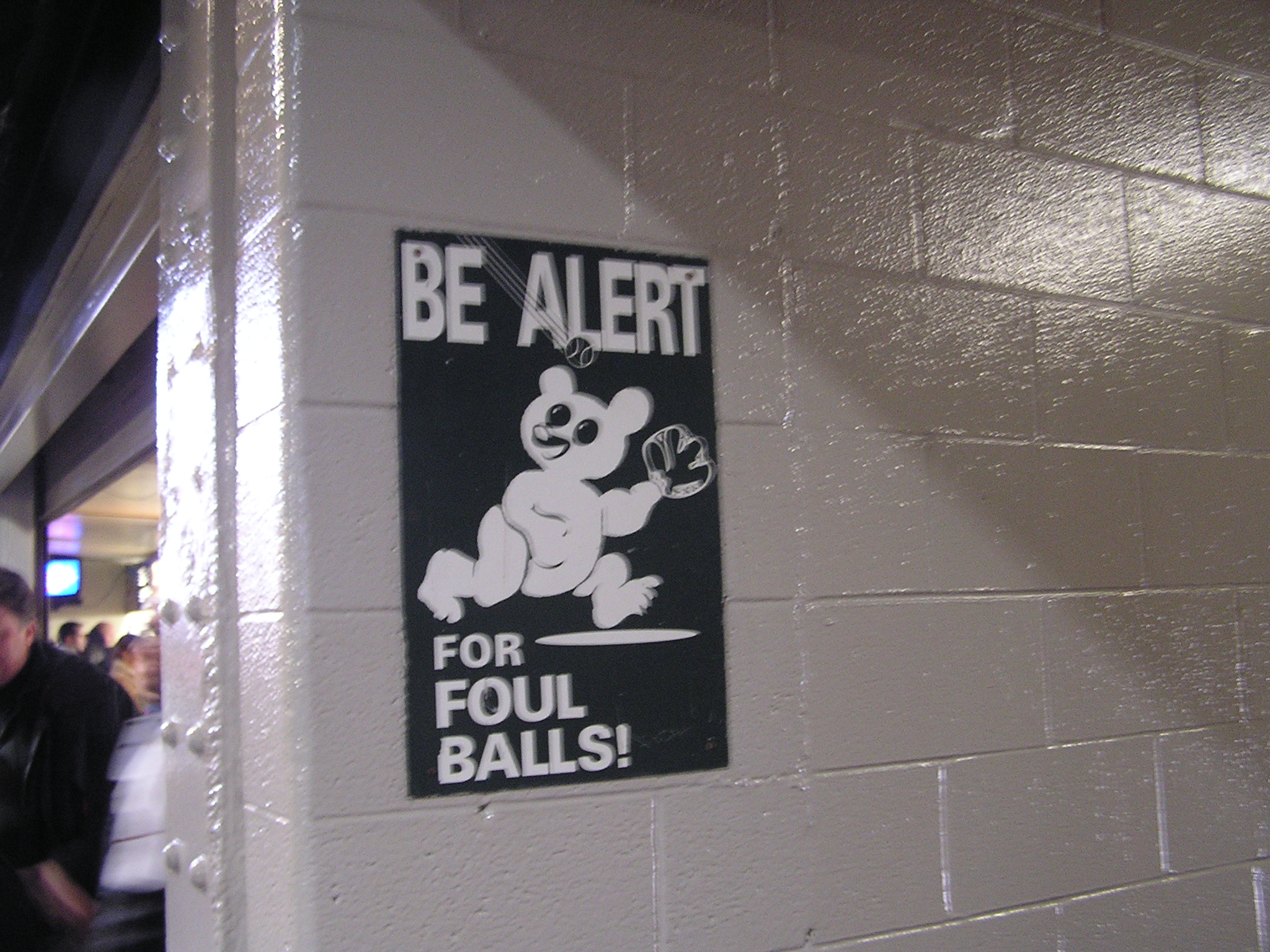 © 2000-2015 UNCLE BOB'S BALLPARKS
I AM IN NO WAY AFFILIATED WITH ANY OF THE TEAMS ON THIS PAGE ... THIS PAGE IS MEANT FOR INFORMATION PURPOSES ONLY.